Meet the Expert: Sally Anderson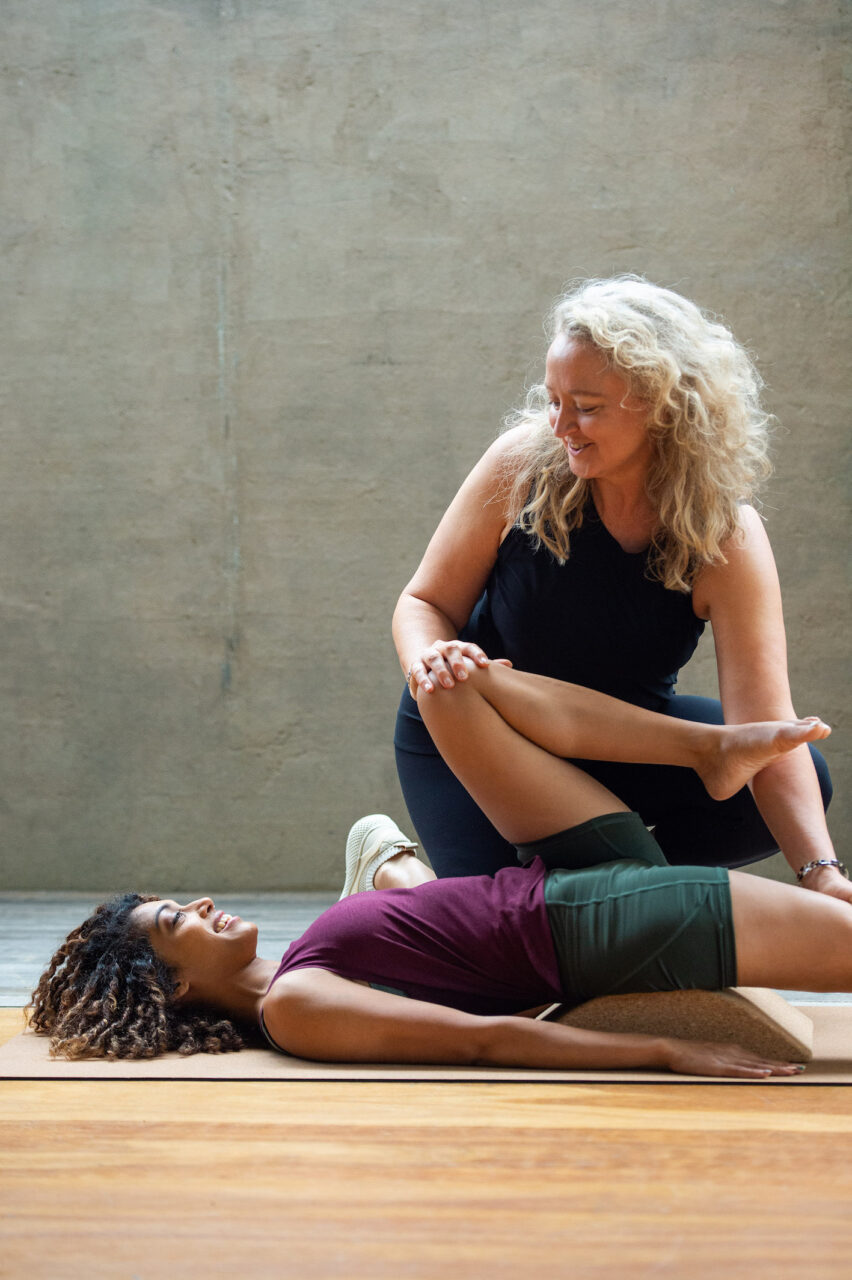 ' Every day is an opportunity to improve health through movement'
Sally's career in movement began over thirty years ago, leading her to become one of Australasia's foremost Pilates and movement experts. A well-known leader in her field she established the first-ever government accredited Pilates courses, setting the benchmark for the Australasian industry,  and leading a world-first articulation to Bachelor health science degrees in 2013.
Founder of Reach Movement Health, this is the next phase of Sally's mission to bring better health to all our communities through deep engagement with our movement health practitioners, collaboration with global leading experts, and creating efficient, accessible modern health applications for all our communities.
Here's your chance to understand more about Sally, past, present and future …
Reach: What got you into Pilates and movement and on this journey?
Like so many other Pilates teachers, an injury. I ruptured ankle ligaments while touring with a theatre show and went to Pilates for rehab. I'd heard about Pilates a little bit before that and was aiming to look into it more after the tour, but then fate intervened. There were literally two studios in Sydney at the time, one of which was Real Isacowitz' at McDonald College in Strathfield. There I went and my first session completely blew me away and I was hooked.
Reach: Tell us a bit about your daily movement and activities:
Movement every day. Or I feel creaky, sticky and flighty. I actually do my own Daily Doses of Movement that include variations to decompress, hydrate tissue, activate the muscles and tissues that I know are my weak areas, and progress my strength by adding load when I have good movement patterns fired up. I spend alot of time teaching (flexing over clients) on a computer (flexing over a computer and sitting) and therefore have to take my own advice to do postural rebalancing every day.
Reach: Do you have a fave movement health passion? If so, tell us more! 
Posture and Health. I am very focused on how we can help people fix posture as this is so crucial to everything we do and how we can do it well without pain or injury, and it is so important to all the other systems of our bodies and our inner organs. Our organs live within our posture, so we need to give them space and help them be able to move easily to function well.
I believe thoroughly in the saying "health is our wealth". I've seen too many people suffer badly from ill health and movement is a crucial component of achieving good health.
Reach: Have you had a pivotal moment in your movement health life .. if so, care to share?
Accrediting the first ever government accredited courses for the Pilates industry and the first government Registered Training Organisation, were both pivotal – not sure they were 'moments' as they took about five years of hard yakka to achieve and constant work to continue; but pivotal indeed!
Reach: The all important stuff – what's your music playlist go to's!
The soundtrack of my life is definitely majorly  1980's, but I somehow got caught up a lot in 60's and 70's music – I know ALL the words (I'm a nightmare to be in a car with), and I love good soul music, girl groups .. anything for a good sing and a dance.
Reach: Who would you want to play you in the movie of your life?
I'd take Kate Winslet, Meryl Streep (of course, who wouldn't) …
Reach: When the current state of the world opens up more, where to for your next holiday?
Italy to reinstate the trip we had to cancel in 2020. Various cities in Italy that I haven't yet been to and ending up on the Amalfi coast for a few weeks. The Amalfi is my fave place … in summertime. Can't wait!
Reach: And any other goals for the future?
Having launched Reach Movement Health into Covid 2020 and a studio into Covid 2021 .. I think getting it settled in for a few years might be enough goal for now. Although it's hard to sit still so I'd say more collaborations and learning … heading back to the US and Pilates Anytime to share some of my new work and see my Pilates family there.
Reach: Describe what 'moving for health' means to you?
It means finding and creating the ways in which we each move well and becoming aware of the type of movement and ways to do it that contribute to individual wellbeing and health. It has everything to do with strength, resilience, self awareness, consistency and above all understanding what is contributing to poor habits or movements and retraining those.
Find Sally at ">
Sally is the founder of Reach, the creator of Reach Training Courses and delivers online and face-to-face programs for Reach including