Meet the Expert: Kerry Etkin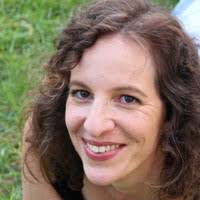 "My movement journey and career for me has been a consistent string of both A-HA moments followed swiftly by OMG moments." 
A native of Johannesburg, Kerry immigrated to Perth for post-grad studies at Curtin University, then on to the bright lights of Sydney where she combined her Physiotherapy and Pilates qualifications to open Align Physiotherapy & Pilates, becoming one of the very early starters in the combination of clinical and movement practices offering comprehensive rehabilitation options.
The eternal learner, Kerry has added more post-grad training in Pilates, Gyrotonics, and clinical practice, putting it all together to share education, mentoring and support for accredited training course students, staff, and lucky others.
Kerry is one of the coolest and smartest educators and business owners we know. That she has partnered up with Liz Noad to co-present is a Mega-Duo Extravaganza!!
Here's your chance to understand more about Kerry, past, present and future …
Reach: What got you into Pilates and movement and on this journey?
I started Pilates in 1998 whilst working as a Physio in Sydney. I am hypermobile and developed a tendinopathy in my wrist from doing hands-on therapy. Three months after starting PIlates I had no pain in my hand so decided to investigate this method a little more intensively. Two certifications and 21 years on, and I am still investigating.
Reach: Tell us a bit about your daily movement and activities:
My daily movement activity generally includes an hour of cardio 3-4 times a week(cycling is the current favourite), personal training twice a week, a Pilates session twice a week and Gyrotonic method session once a week.
Reach: Do you have a fave movement health passion? If so, tell us more! 
I have many favourite health passions, currently visceral mobilization is holding my attention. There is always the interest in inflammation, fasting and nutrition and the effect on inflammation. Auto immune conditions run in my family so I am determined to try turn the Titanic and avoid that fate.
Reach: Have you had a pivotal moment in your movement health life .. if so, care to share?
Too many to count, this movement journey and career for me has been a consistent string of both A-HA moments followed swiftly by OMGmoments.
Reach: The all important stuff – what's your music playlist go to's!
I am a die hard 80's girl with some early 90's thrown in for good measure
Reach: Who would you want to play you in the movie of your life?
Julia Roberts for sure, but with my nose I would probably get Barbara Streisand.
Reach: When the current state of the world opens up more, where to for your next holiday?
I am (fingers crossed) hoping to get to Argentina this year. Iguazú falls is on the bucket list.
Reach: And any other goals for the future?
I am hoping this year brings more visceral workshops, lots of travel and possibly a little renovation if all the stars align.
Reach: Describe what 'moving for health' means to you?
I am a huge believer in the power of movement for mental and physical well being. We have little control over aging, hormonal changes, genetics, life circumstances etc but we can control the fuel that we give our bodies to work on, to optimize our biochemistry allowing us to navigate our journey with maximum efficiency and the muscular strength to support them. If that's what we can control then then we need to step up and use what we can through movement and nutrition to support it.
Find Kerry at align.net.au
Kerry delivers several online and face-to-face workshops for Reach including: