Meet the Expert: Liz Noad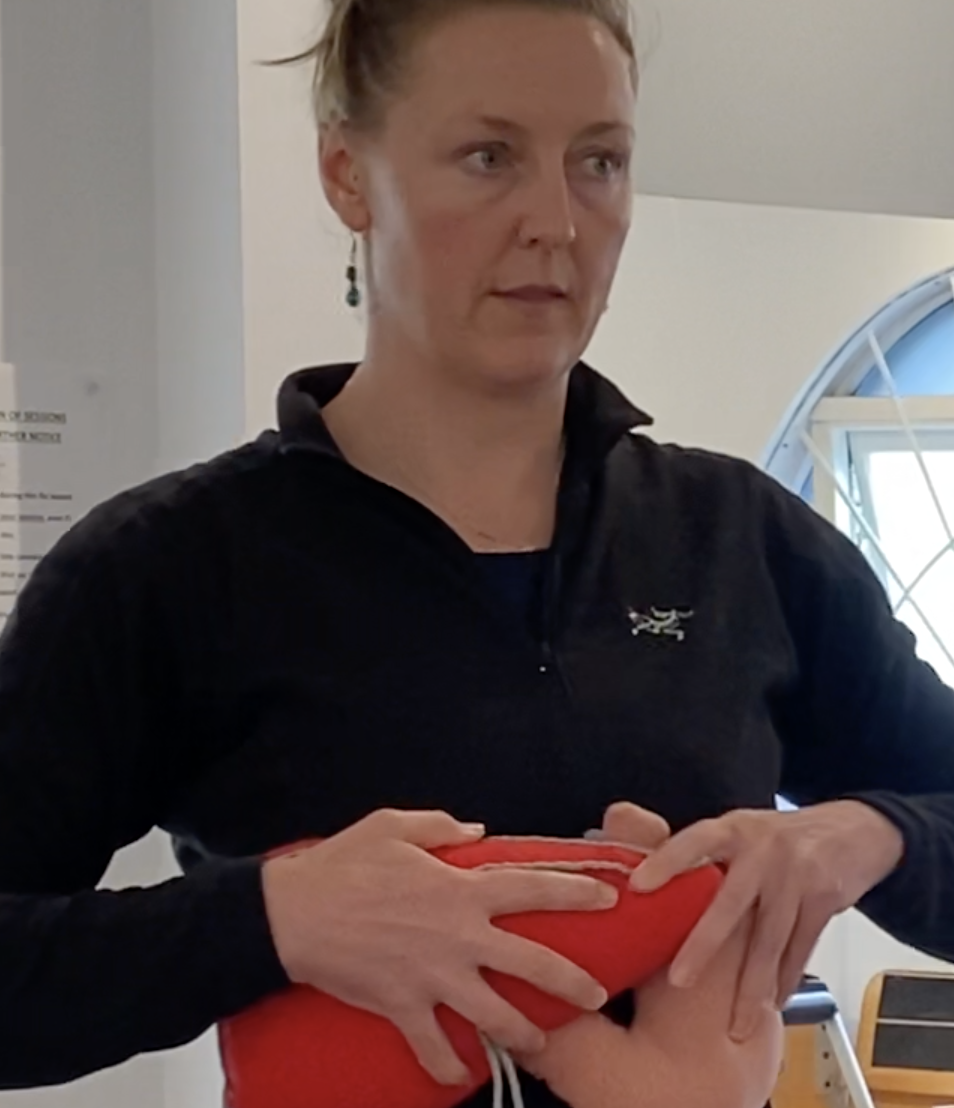 "Moving doesn't have to be epic. It can be as simple as a stretch, a walk, changing your mindset, sitting in the outdoors, connecting with people. It's a continual moment by moment journey. "
With an extraordinary breadth of clinical practice combined with sport and movement, it's extraordinary how nuanced and how subtley powerful Liz' treatments are. From her work base at CrossFit Sydney, Liz changes lives with her ability to release and restore all systems of the body, from visceral to neural, musculoskeletal and more. And she's super cool too 😉 !!
Here's your chance to understand more about Liz, past, present and future …
Reach: What got you into Pilates and movement and on this journey?
My love of the great outdoors!! I love experiencing what movement and training does for my body and my ability to take on all sorts of outdoor adventures. Having experienced a myriad of injuries in my own body along the way has been such a learning experience – both in how to rehab and heal using a holistic approach and bringing all those experiences together to be able to help other people.
Reach: Tell us a bit about your daily movement and activities:
Anything from a Swim, hike, climb, weights, cycle .. or plopping on the couch with a cup of tea and a cat on my lap 🙂
Reach: Do you have a fave movement health passion? If so, tell us more! 
I love exploring the mind-body connection and different ways of helping people to experience the connection for themselves. It's been such a big part of my own journey working with stubborn areas of tension in my body and having to look beyond physical work alone. I could talk about it all day!
Reach: Have you had a pivotal moment in your movement health life .. if so, care to share?
Discovering the ribcage has been such a pivotal part of my journey as a physio – the biomechanics, all that's on the inside in the visceral world and it's connections to the rest of the body. I've been like a kid in a playground exploring it 🙂
Reach: The all important stuff – what's your music playlist go to's!
Can't beat the 80's!!
Reach: Who would you want to play you in the movie of your life?
I have no idea!! I love Geoff Bridges – can't picture him taking on a female's role though!!
Reach: When the current state of the world opens up more, where to for your next holiday?
Hopefully the Northern Territory to hike along the Larapinta Trail.
Reach: And any other goals for the future?
Bringing people back to what's important to them – reconnecting them to their bodies, to movement and what's possible for their lives.
And climbing in the Andes, South America.
Reach: Describe what 'moving for health' means to you?
If you don't use it, you lose it. Moving doesn't have to be epic however. It can be as simple as a stretch, a walk, changing your mindset, sitting in the outdoors, connecting with people. It's a continual moment by moment journey.
Find Liz at physiostrengthandconditioning.com.au
Liz co-delivers for in both online and face-to-face format the following workshop: