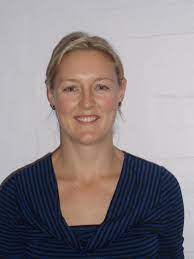 Liz Noad
With a strong interest in health and fitness from a young age, Liz has been involved in various sports including swimming, rowing, water polo & long distance hiking. Understanding the benefits of a healthy lifestyle, Liz pursued a career in Physiotherapy, with a personal focus on 'prevention as cure'. Incorporated into her extensive practitioner skills Liz uses CrossFit and functional training applications for various populations to improve movement efficiency, decrease musculoskeletal pain and improve fitness. Liz' qualifications include:
Master of Physiotherapy
Diploma Remedial Massage
BA Applied Science (Exercise & Sports Science)
Stretch Therapy Level 1
CrossFit Olympic Lifting
CrossFit Trainer Level 1
Stretch Therapy
Dry Needling (Precise Points Level 1)
Connect Therapy Practitioner Training
Specialising in visceral mobilisation, craniosacral, vascular and neurological therapeutic integrations.
Liz and Kerry Etkin met while undertaking training at The Barral Institute for visceral manipulation, and have since combined their exceptional talents, skills and knowledge to develop movement focused workshops with visceral applications.
Find Liz at ">Physiotherapy Strength & Conditioning