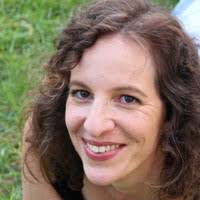 Kerry Etkin
Kerry owns and directs Align Physiotherapy and Pilates practice with an integrated mix of therapies and movement for rehabilitation. She holds a BA Science (Phys) and Post Graduate Diploma in Upper Limb Injuries, Advanced Diploma Pilates and certifications in Gyrotonics, Visceral Therapy and more. She ran the Hand Therapy unit in a private hospital in Johannesburg for several years and specialises in the therapeutic application of movement and exercise for upper limb dysfunctions, hypermobility, visceral health and general rehabilitation.
As one of the first comprehensively trained government qualified Pilates teachers in Australia Kerry has melded the full suite of Pilates methodology, repertoire and programming into her clinical practice. She leads and mentors a strong team of like-minded and qualified practitioners who continue to develop and deepen the layers of movement application for all stages of rehabilitation and corrective needs, through to full conditioning and elite training. Kerry's practice incorporates Gyrotonics apparatus and training in addition to Pilates and functional movement practices.
Kerry has several workshops online and in-person, focused around health topics including Hypermobility, Mucular Slings and in conjunction with Liz Noad, Visceral Mobilisation through Movement. Kerry and Liz met while undertaking training at The Barral Institute for visceral manipulation, and have since combined their exceptional talents, skills and knowledge to develop movement focused workshops with visceral applications.
Find Kerry at Align Physiotherapy & Pilates