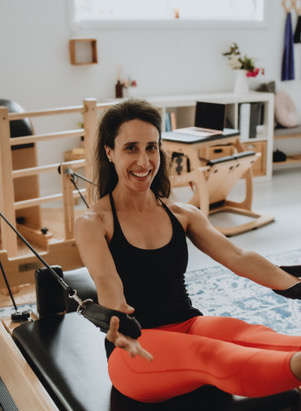 Sonia Crisafulli
Since the late 1990's Sonia has delivered teacher training extensively throughout Australia and the UK, culminating in her role as Associate Director of Curriculum for PilatesITC RTO for many years. She holds Advanced Diploma Pilates, BA Dance, Pre and Post Natal Specialist Certification, and Certificate IV Training and Assessment. She specialises in Women's Health as well as musculoskeletal and postural retraining, and is a highly sought-after teacher trainer and assessor.
Sonia is a Principal level Trainer, on faculty for PilatesITC for almost fifteen years. She has delivered teacher training and continuing education for Body Control Pilates UK and was a guest presenter at the Body Control Pilates UK conference, delivering workshops on Pre and Post-Natal Pilates and Advanced Matwork. She has also delivered specialist training for The Centre for Womens Health, Pilates International Studios and delivered accredited training programs for Randwick TAFE, Sydney.
Sonia runs her own studio amongst the vineyards on the South Coast of NSW. Find her at Pilates With Sonia.