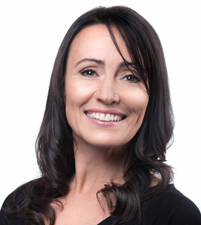 Lanette Helene
Lanette (formerly Lanette Gavran) has been instrumental in the development of formal Pilates and fitness training in Australia since 1986 including a three year tenure as President of the Pilates Alliance Australasia, and the articulation of the Advanced Diploma of the Pilates Method articulation to BA Health Sciences at University Canberra in 2013. She was the first student to articulate through this program into the BA Exercise Science. Lan owns and runs Pilates Canberra studios and specialises in the development of training programs based in cutting-edge research for musculoskeletal rehabilitation.
Lanette's formal Pilates training culminated in gaining the Advanced Diploma of the Pilates Method through PilatesITC, an organisation that she went on to become co-director of for over eight years. Lanette held the position of Director of Curriculum and was instrumental in establishing a collaboration between PilatesITC and the University of Canberra for course recognition and articulation to undergraduate degrees in health sciences.
Lanette has studied extensively with key second generation Pilates masters including Deborah Lessen, Blossom Leilani Crawford, Julian Littleford and many others. She specialises in blending the extraordinary breadth of these influences with a science-based corrective and precision-based approach to movement conditioning and functional rehabilitation.