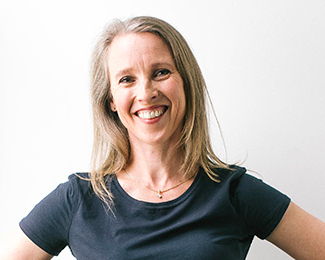 Katrina Edwards
Katrina specialises in movement applications for dancers and athletes, as well as the every day client.
Katrina has an impressive list of clients in elite arts and sports, including Melbourne City Football Club where she has trained the A grade players for the past six years and continues to do so, as well as five years to date at the Australian Ballet School. She has a long standing history of training for the AFL that spans 20 plus years, as well working with the Victorian Institute of sport and their elite gymnastics program.
As Head of Strength and Conditioning at the Australian Ballet School Katrina works daily with dancers on all facets of conditioning, preventative care, injury rehabilitation and specific task development. She combines mind-body strategies and motivational techniques as an integrated part of her dedicated dance development conditioning.
In addition, Katrina is Pilates conditioning trainer for AFL players from the Western Bulldogs and North Melbourne Football Club and has seen great success with the applications of her work with these athletes. For Melbourne City Football Club  she has worked as a sports science consultantand as part of the football department for 5 years. Her training skills are considered integral for player wellbeing, rehabilitation support and supplementary conditioning.
In addition to her extensive qualifications in the Pilates method and vocational training, Katrina has enjoyed a long and successful career as a classical ballet dancer and musical theatre performer. Katrina was first introduced to Pilates over 30 years ago, as rehabilitation following a knee injury sustained onstage. Instantly recognising the benefits, Katrina continued to practice Pilates throughout her dancing career before founding her first Pilates studio, in 2000. She now oversees four large-scale Pilates studio across Melbourne in addition to being founder and director of National Pilates Training, a long serving RTO based in Melbourne and delivering government accredited education to thousands of movement instructors in Australia and Japan, since 2006.
Find Katrina at National Pilates Training