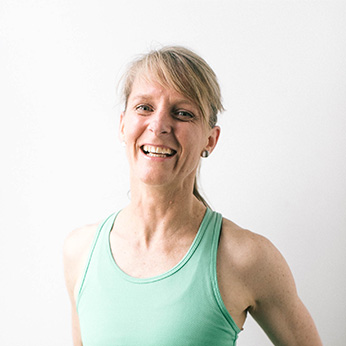 Kath Banks
Kath has always had a strong love affair with movement and sport throughout her life. She studied Sports Science at University and went on to work in the health & fitness industry in Australia and the UK for many years.
Kath discovered the Pilates Method after her husband began suffering ongoing spinal disc issues and she took him to the local Pilates studio. There she met her soon to be mentor Katrina Edwards and commenced delving deep into the Pilates Method, becoming a student, then an instructor and finally an educator of the Pilates Method.
Kath has an Advanced Diploma of the Pilates Method, is the owner of Aligned for Life Pilates in Moonee Ponds and Faculty Educator for National Pilates Training, teaching the Diploma, Advanced Diploma and facilitating workshops. To further her understanding of clinical conditions and musculoskeletal rehabilitation Kath completed a Masters of Clinical Exercise Science and Rehabilitation. She now also works as a Rehabilitation Coordinator at Maribyrnong Sports Academy with an adolescent, emerging elite population, as part of a multidisciplinary team of allied health and sports specialists. Kath draws upon all her knowledge and experience to provide a clinical approach to the traditional core concepts & principles of the Pilates Method.
Find Kath at Aligned For Life Studio, Moonee Ponds