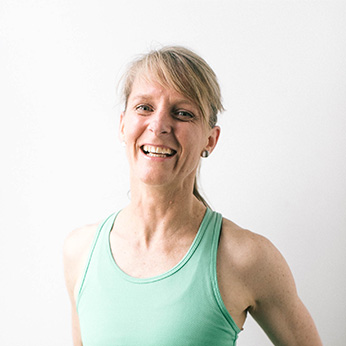 Kath Banks
Kath has always had a strong love affair with movement and sport throughout her life. She studied Sports Science at University and went on to work in the health & fitness industry in Australia and the UK for many years.
Kath holds a Masters of Clinical Exercise Science and Rehabilitation and Advanced Diploma of the Pilates Method, in addition to extensive post-graduate CEP.
Kath is the owner of Aligned for Life Pilates in Moonee Ponds and Faculty Educator for National Pilates Training,  and also works as Rehabilitation Co-ordinator at Maribyrnong Sports Academy with an adolescent, emerging elite population, as part of a multidisciplinary team of allied health and sports specialists. Kath draws upon all her knowledge and experience to provide a clinical approach to the traditional core concepts & principles of the Pilates Method. For National Pilates Training Kath teaches the Diploma andAdvanced Diploma courses, mentors students and presents post-graduate Continuing Education workshops.
Find Kath at Aligned For Life Studio, Moonee Ponds