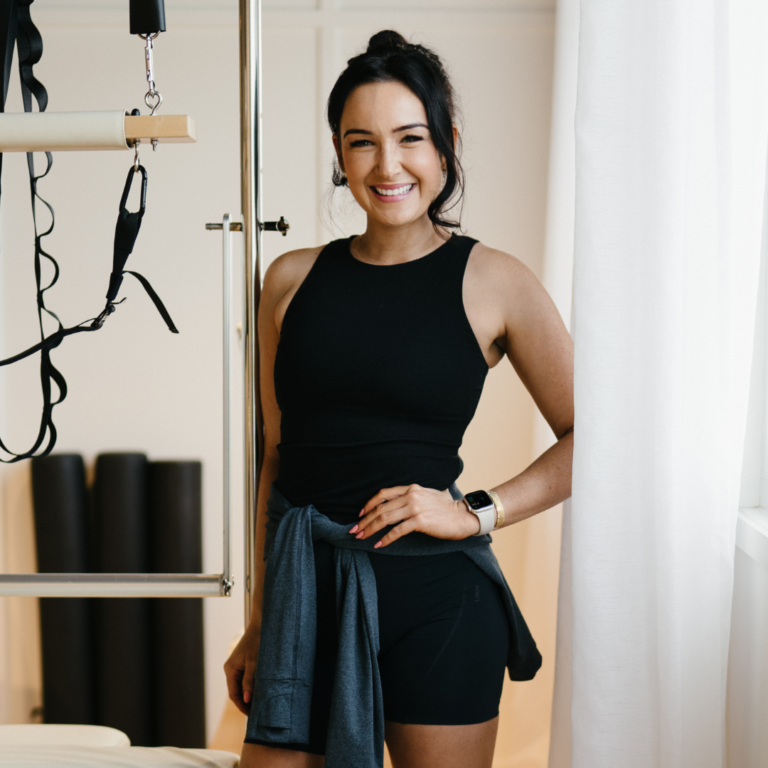 Ashleigh Gurnett
A former professional dancer, Ashleigh spent a decade travelling the globe working in dance and musical theatre. After touring with Kanye West, working internationally as a singer/dancer and performing around Australia in various musicals, Ash has finally landed back in her home town of Brisbane. It was amongst all of this travel that Ash discovered Pilates as a form of rehabilitation after injury. She loved the way it connected her mind to her body and the way it made her feel.
Certified in Pilates Matwork, Reformer, clinical Pilates and Barre, Ash is passionate about the human body and educating her clients. She draws on her dance background to align your body whilst applying the fundamental principles of Joseph Pilates.
Ashleigh has spent the last five years teaching pilates in Sydney and Melbourne and is excited to be back home offering classes to her Brisbane community through her own business Boutique Pilates Method Studio (BPM).